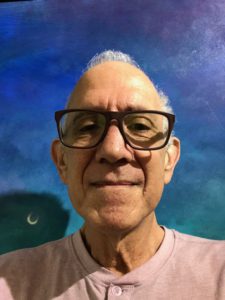 Bob Fisher

President, Liaison to Membership Selection Committee and the Seasonal Lights Project
email : cityparkbob@gmail.com
Bob has served as President, Vice President and Secretary for City Park Co-op.  "The Co-op mortgage will be fully paid in August 2023.  How the Co-op will be funded after that occurs is unknown at this time.  The buildings are over 60 years old and require millions of dollars for needed repairs now, and in the near future.  The Board will have to work hard to ensure City Park remains a viable place to live"
                                      Nicki Ward
 Secretary,  Sector Delegate
Nicki Ward is a long-term local advocate, with extensive governance experience at Federal, Provincial and Municipal levels.  She has 30+ years of board experience in both Public and Private sectors. Locally, she has served as a director of The 519, The Church Wellesley BIA, The Church Wellesley Neighborhood Association, Pride Advisory Panel, Trans Woman's Association and numerous LGBT, Disability and Community based organizations.  Nicki also has direct experience with local housing, municipal affairs and negotiating with developers for community benefits.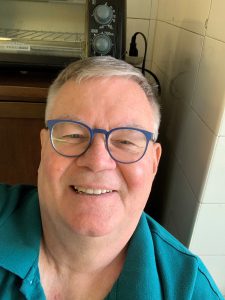 Calvin Barrett

Treasurer, Liaison to Finance Committee, Aging in Place Committee and Website Project
email : cbarrett.cp@gmail.com
Calvin has been a member at City Park since 1993 and the Director of Finance for over 40 years with municipalities and companies in Ontario.
Calvin has been a Member of the Finance Committee at City Park and a member of the Board from 2015 to 2019 and held the position of Treasurer from 2015 to 2016, and President of the Board from 2016 to 2019.
Calvin is interested in Financial Management and believes that City Park needs to negotiate a new financial funding deal with the City of Toronto to ensure adequate funding for operations and member services to ensure that all members have a safe, affordable and well-maintained place to live.
Calvin believes that City Park needs to address with CHFT and the City of Toronto the long-deferred Maintenance issues.
                          Michel Gauvin
Vice President, Liaison to Board Bylaws Committee, Education, Bicycle Project
email : mgauvin.cp@gmail.com
Education: Bachelor of Social Sciences and Master of Urban Planning. Experience: Municipal planning and regulations, municipal finance, community and regional economic development, environmental planning, tourism planning and residential energy efficiency. City Park Experience: Board of Directors (Secretary, Treasurer and President) Maintenance and property Standards Committee (MaPS). Membership Selection Committee, Finance Committee, Library Committee and LINK Committee. Priorities: Successful transition to end-of mortgage budgeting 2023-24, development of a robust and affordable building maintenance plan for implementation over next 5 years and better communication/ participation. 
Richard Lumb
Director, Liaison to Link Project
email : richielumb@yahoo.com
Richard has lived at City Park for 9 years and in the neighbourhood for 36 years. He is proud to live at City Park, but realizes that we face many challenges.  As a board member he will work to ensure we all have a well maintained and affordable place to call home. Richard is semi-retired and works part-time at the LCBO as a wine consultant.
Lee Konik
Director, Liaison to CDC Committee (including Christmas Drop-in)
email :  leekonik6@gmail.com
Lee has lived in City Park for 40 years. He has been elected to the Board a number of times. He has also been a member of several committees: Maintenance,
Pest Control, Bylaws.
Lee has coordinated CDC lawn sales, BBQS, food and clothing drives. He has also recently
worked on the bottle drive for Nellie's Shelter, single handedly and raising over $600.
Jeff Bishop has lived at City Park Co-0p for 33 years, enjoying a great apartment in our ideal location inside Toronto's Gay Village within the heart of the Church & Wellesley Neigbourhood.  Jeff has worked professionally in Addictions Programs, Drop-Ins, Coffee Shops, Community Housing Settings, and at the moment is employed in a shelter for Persons Experiencing Homelessness.  Jeff is active with Unions and Collective Bargaining, is committed to a close watch for our Members Health and Safety, is a Certified Joint Health and Safety Representative as per OHSA, has served formerly as a City Park Co-Op Floor Rep, and served on the City Park Board from 2019 to 2020.