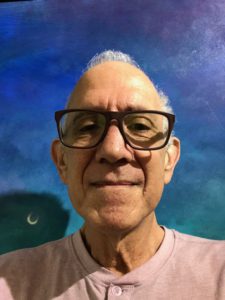 Bob Fisher
President, Management Liaison
Robert has served as President, Vice President and Secretary for City Park Co-op. He has held positions of President, VP and Treasurer of CHFT Board of Directors
and the role of President and VP for Colandco (Land Trust).
He completed International 12 step fellowship – Chairman 1st and 2nd Vice Chair and Treasurer and has served as Secretary in the Ontario Association of Parliamentarians.
"I will leave the Co-op bylaws to others to write. The Co-op mortgage is fully paid in August 2023. How the Co-op will be funded is unknown at this time. The building are over 60
years old and millions of dollars are needed to ensure the housing is available for those who need it. Much work is ahead of the Board and the Committee."
Kendall Stephens
Vice President, Management Liaison, Liaison to Membership Selection Committee
 Kendall has lived at City Park since 2017 but has been involved in the co-op sector for much longer.  She is the Vice-President of the CO-OP board and thanks the other Directors for their vote of confidence.
In addition to the obvious priorities like arrears, budget constraints and aging infrastructure,  she looks forward to the challenge of trying to increase Member enthusiasm and participation.   City Park is  a very diverse community whose interests, hopes, abilities and participation levels also vary from person to person or group to group.  She believes that engaging members from the start is the best way of ensuring that whatever initiatives are tried will reflect the varied interests of  Members.
Please don't be shy to engage with Kendall if you meet her around the Co-op.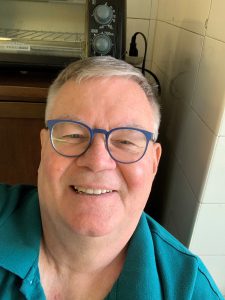 Calvin Barrett
Treasurer, Liaison to Finance, Link, Archives and Library Committees
Calvin has been a member at City Park since 1993 and the Director of Finance for over 40 years with municipalities and companies in Ontario.
Calvin has been a Member of the Finance Committee at City Park and a member of the Board from 2015 to 2019 and held the position of Treasurer from 2015 to 2016, and President of the Board from 2016 to 2019.
Calvin is interested in Financial Management and believes that City Park needs to negotiate a new financial funding deal with the City of Toronto to ensure adequate funding for operations and member services to ensure that all members have a safe, affordable and well-maintained place to live.
Calvin believes that City Park needs to address with CHFT and the City of Toronto the long-deferred Maintenance issues.
Jacques Coetzer
Corporate Secretary, Liaison to Maintenance Committee and Education and Training Committee
Jacques was born and raised in South Africa and emigrated to Canada in 1998 settling in Toronto. He has lived at City Park for the past 4 years. He is a Hotel and Hospitality graduate and considers the opportunity to participate in the work of the south African National Educational Committee to set the curriculum for Hotel Management courses as a highlight of his professional life in South Africa.
He is outspoken and direct and never hesitates to hold forth his options on current affairs, his expectation of proper behavior on everything. You can always count on knowing where you stand with him. He is outspoken on animal rights and the right of people who are
dependant on service animals assisting their owners to lead a more productive life.
Jacques believes in transparency and that self interest on the board should not cloud any initiatives.
Gord Autterson
Director, Liaison to Landscape Committee, Aging in Place Committee and Website Project
Gord has been a member of City Park for 28 years.  He is half way through his first two year term as a director on the Board.  He is an active member of the Aging in Place Group which recently secured a $1000 grant from OpenLab's NORC project.  The money will be spent on picnic tables for the courtyards.  Gord also servers as the liaison to the Landscape Committee and the Website project.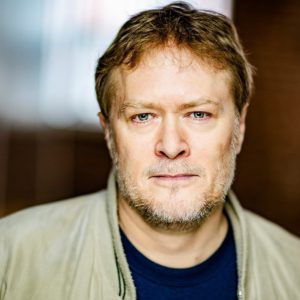 Hume Baugh
Director, Liaison to By-laws Committee
Hume has lived at City Park Co-op with his partner Greg Campbell for 24 years.
He is an actor by profession. He was on the Council of Canadian Actors' Equity Association for one term.
He is grateful to enjoy the privilege of living in a co-op environment, and would like to devote some time to its governance.
Lee Konik
Director, Liaison to Community Development Committee and Seasonal Lights Project
Lee has lived in City Park for 40 years. He has been elected to the Board a number of times. He has also been a member of several committees: Maintenance,
Pest Control, Bylaws.
Lee has coordinated CDC lawn sales, BBQS, food and clothing drives. He has also recently
worked on the bottle drive for Nellie's Shelter, single handily and raising over $600.